Modern. With tradition and love.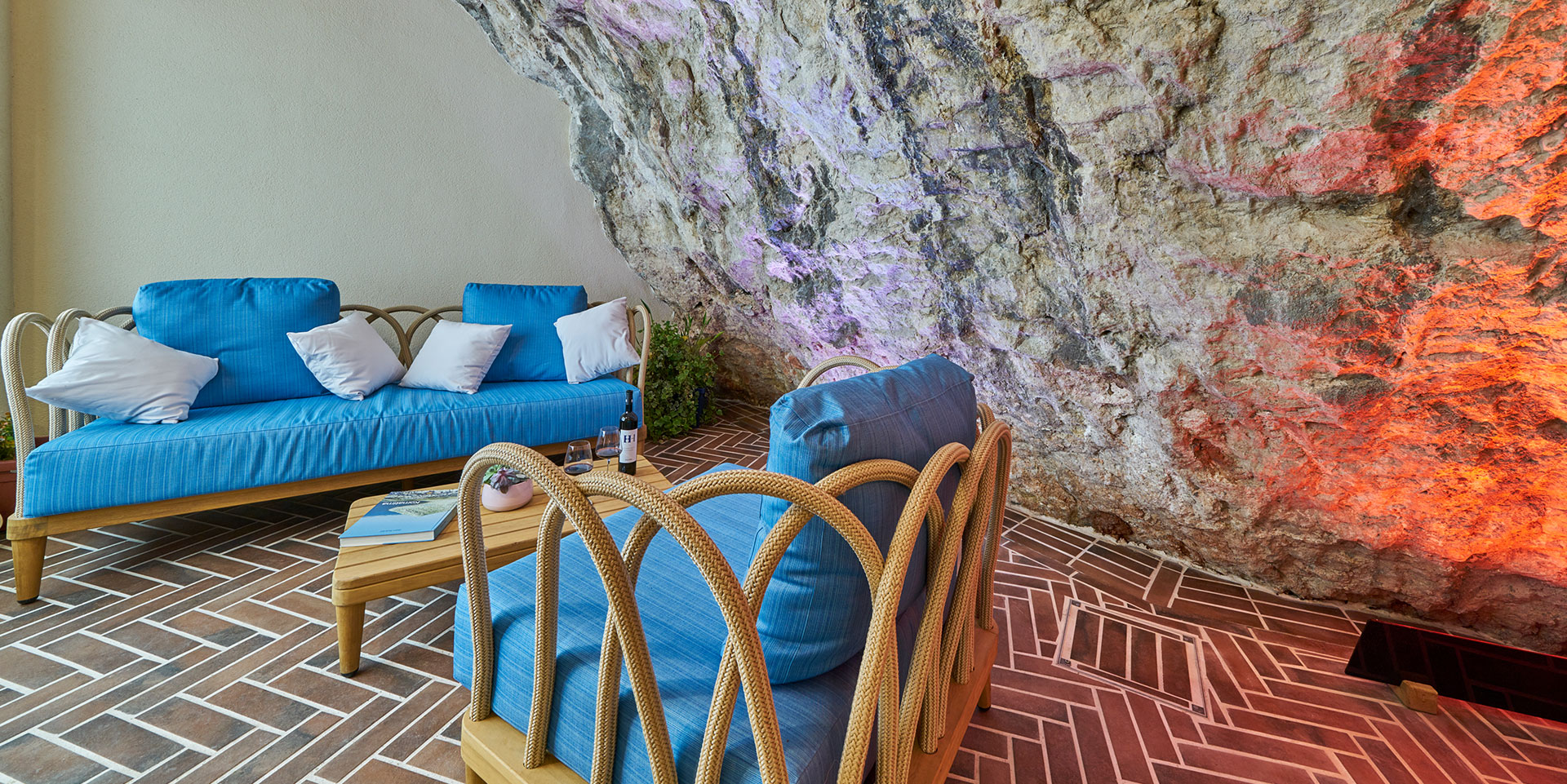 Part of the cliff
Part of the cliff
Villa Pergola (also known as family house Bujas-Ronteć) is reconstructed in 2019 as a boutique hotel. Entering the house you find yourself in beautiful hall which is also exhibition space for many art works and paintings. You can stop under the rock which is now turned into relaxing area and enjoy the different kind of Croatian wines at our bar. The stairs lead you to three floors with five exclusive apartments. On the top there is a spacious terrace with hydro massage bath with over roof sight to the sea.
In the villa under the rock modern designed interior joins natural and historical shapes, making you feel really at home, a place where old meets new, exterior meets interior and public meets private.
History
History
Šibenik is an old medieval town, the first one which was founded originally by Croats on the Adriatic sea. The town was first mentioned by the king Petar Krešimir IV on the Christmas day in 1066. In those days, because of the date of his birthday, the town had God's special blessing and his inhabitants built churches (every 50 meters) and three castles connected by city walls.
On the slopes of St. Michael's fortress the oldest parts of town, Dolac and Gorica, are situated. Citizens who lived in town in those days were peasants and fishermen, and in the oldest part of Dolac, called Podstinje, the first port and harbour started to develop. Main part of the medieval public life was held on the beautiful town square between St. James's Cathedral (which became UNESCO World Heritage building in 2006.) and the City Hall. This beauty was bombed in the World War II in 1943. and so were many homes in Dolac. The family Bujas Ronteć, who lived in Podstinje from the 19th century, also lost their home in the bombing.
At that time there were 42 people in the house, children and grown-ups and they all survived, as the house was placed under the big rock which protected them.
Today at the same place a new house has been built and named VILLA PERGOLA where you can see the same old rock which gives natural climatisation and refreshes the glass stairway which brings you to your accommodation.
Architecturally, Šibenik is one of the best planned towns on the Mediteranean, but also one of the five towns in the world with two UNESCO World Heritage buildings: the above mentioned St. James cathedral and St. Nicolas fortress on the entrance of St. Antonio's channel, which protected the town from the sea enemies.